Commemorating 70 Years since the Bethesda Bomber Tragedy
On the evening of 14 March 1950 an Avro Lincoln heavy bomber took off on a routine night navigation training flight from RAF Scampton in Lincolnshire. Several hours later, instead of returning to Scampton as planned the huge plane crashed into the Carneddau mountains above Bethesda over 200 miles away. None of the crew survived.
In this, the 80th year since the Battle of Britain, Dr Hazel Pierce, Associate Member of the Stephen Colclough Centre for the History and Culture of the Book at Bangor University, has looked into this peace time accident to remember the men who lost their lives in that remote spot 70 years ago, and to recognise the efforts of local people who helped in the rescue attempt that night.
'All of the crew were young men, some with young families, who had already served their country with honour and survived terrible dangers during the war' explains Hazel 'It is hard to accept that they lost their lives during peace time on a routine flight'.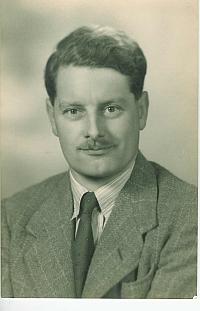 Pilot Squadron Leader Shore: He was also awarded the AFC (Air Flying Cross) Courtesy of Mark Shore. Squadron Leader John Talbot Lovell Shore was an experienced pilot with a distinguished career. In 1941 his Wellington Bomber was shot down and, as captain, he was the last to leave the stricken plane barely giving his parachute time to open. Imprisoned in Stalag Luft 1, John and another prisoner used pocket knives to dig a 25ft tunnel in just four days and escaped! For his heroism he was awarded the Military Cross. When he was killed he was just 32 and left a wife and three sons. To remember his remarkable life and career his son, Mark, is now writing a book about him.
Navigator, Flight Lieutenant Cyril Alfred Lindsey aged 26, had married Eileen Elsie Palmer in Essex less than a year previously. When Cyril died Eileen was either heavily pregnant or had just given birth to their son. When Eileen passed away aged 78 on 15 March 2003, it was exactly 53 years to the day since her husband lost his life.
29 year old Engineer Ronald Albert Forsdyke received the DFC (Distinguished Flying Cross) after a tour of duty with Bomber Command No. 61 Squadron during the war. The DFC was awarded for acts of valour, courage or devotion to duty while flying in combat. Married to Eileen for three years, his son was not even two when Ronald was killed.
After demobilisation in 1946 27 year old Gunner I Robert Henry Wood worked as a bus driver in Sunderland. Married with a baby daughter aged seven months, he had re-enlisted in the RAF just three months earlier and this flight was his first after a weekend's leave.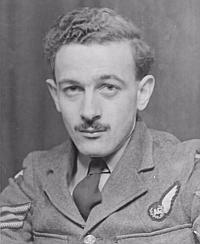 Godfrey, known as Leo to his brother John, was official photographer for his unit at one stage during his service. Courtesy of Mick CundyFor 27 year old Gunner II, Godfrey Leo Cundy from Liverpool, flying was everything to him. Two of his brothers had been members of the RAF during WW2, another was serving in the RAF and his father was an ex RFC pilot. At the beginning of the war Godfrey was in a reserved occupation as a farm labourer whilst also a part-time fire watcher. He later enlisted in the RAF and served as a rear gunner in a Lancaster Squadron. After demobilization he was employed as a production manager but 'the call of flying was too strong' and he had re-enlisted five months previously. This night flying course was the final part of his refresher training.
The youngest crew member was Signaller Harold Henry Charman aged 22 from Surrey. Harold, along with Ronald Forsdyke, was buried in Maeshyfryd Cemetery, Holyhead with full military honours.
According to local newspapers which reported the accident and the inquest, the flight initially proceeded without incident but, as the weather deteriorated, it was diverted to RAF Valley, Anglesey. As the bomber approached probably around 2.00am, other complications began to arise. According to the Senior Controller at Valley the Lincoln had a defective radio meaning there was difficulty obtaining bearings on it on the normal DF (directional finding) frequency. This necessitated communicating with the aircraft on two frequencies.
The Air Traffic Controller at Valley testified that it was heard and seen overhead and, using the radio telephone, he gave instructions as to the height and direction to be taken. The plane reduced its height to 2,500ft for the approach and on the ground the crew at Valley stood by. It was now 2.20am.
25 miles away in Gerlan above Bethesda, Mr Owen Brown-Williams, Water Bailiff at Bangor Corporation Reservoir, and his wife Agnes were in bed. At 2.30am they were suddenly awakened by the roar of a plane's engines. Looking out of his bedroom window Owen saw the navigation lights of a large plane. The huge bomber with a wingspan of 120ft was on a steady course and showing no sign of being in difficulties but, according to Owen, 'it looked to be too low in such a mountainous area.'


© IWM ((MOW) R 2407
Owen's judgement was sadly correct and the destruction of the great plane and its six crew was only minutes away. 'We heard an explosion within a very short time and a sheet of fire leapt into the night sky at the far end of the Llafar Valley'. Also witness to the terrible explosion were upland farmers who described it as 'a ball of fire in the valley with burning fragments scattering in all directions.'
Agnes Brown-Williams immediately telephoned the police station at Bethesda and within ten minutes the police headquarters at Caernarfon, the Fire Brigade at Bangor and the RAF Station at Valley, who were still trying to make contact with the plane, had been informed. The Fire Brigade set out from Bangor and Agnes placed a light in her bedroom window as a guide for any survivors.
On arriving at the waterworks the firemen split into two groups. One group was guided by Mr Owen Brown-Williams and the other by Mr John Ogwen Thomas of Tyddyn Du Farm above Gerlan. In the days before volunteer Mountain Rescue teams existed it was men like these - quarrymen, shepherds and farmers etc who came out to help. Owen and John possessed the detailed local knowledge that the firemen lacked and would be able to identify the safest and quickest route to the crash site.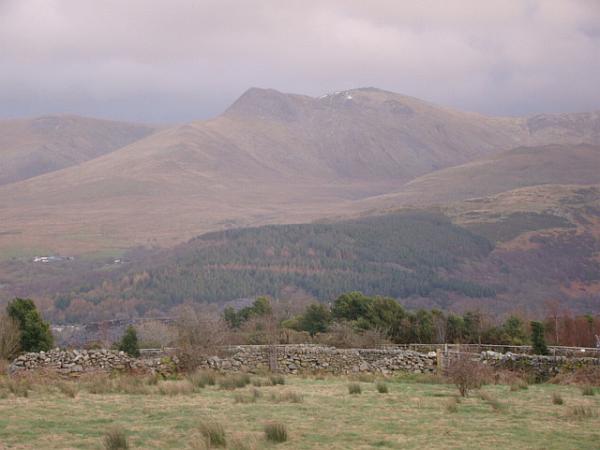 Taking blankets, first aid kits and portable searchlights the rescue parties set off up the Llafar Valley over a terrain of boggy, boulder strewn ground in pitch dark, buffeted by strong winds and heavy showers of rain. Whilst they slogged their way over four miles of moorland the aircraft continued to burn. However, the parties could see flares being set off from the plane which gave them hope that there might be survivors.
After a gruelling two hours the first to arrive at the site was the group led by farmer John Ogwen Thomas. The hope generated by the flares was now completely dispelled and it became clear that no-one could have survived. As they further assessed the devastation they saw that the point of impact was a mere few hundred feet below the ridge between Carnedd Llewelyn and Carnedd Dafydd. As there were no survivors, the parties stood by and waited for the arrival of the RAF mountain rescue unit from Valley which was en-route to the scene. Mr Chris Lloyd of the Ogwen Valley Mountain Rescue team explains 'an aspect which was not considered in the 1950s is the traumatic effect that an incident such as this might have on the rescuers' Mr Lloyd continues 'today there is awareness and counselling expertise to assist rescuers with recovery from such an experience'.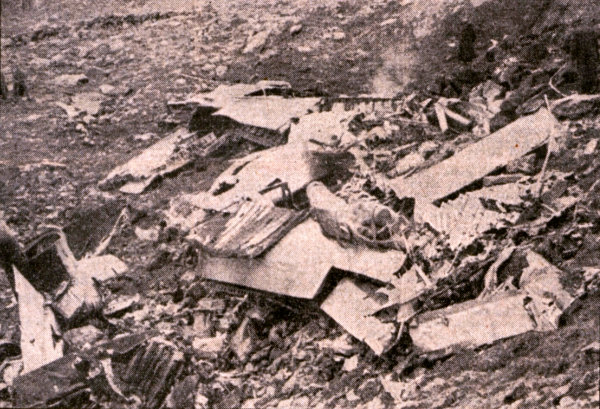 The RAF unit found the remains of four bodies in the smouldering wreckage almost immediately. However, two were missing and a search had to be made in a wide, extended line before the remaining two bodies were located. The RAF unit now had to extricate them from the wreckage and transport them on stretchers down the mountainside. Battling gale force winds and sinking in bogs, it took several hours before the first stretcher party carrying two bodies arrived at the waterworks. From there the bodies were taken by ambulance to Bethesda Mortuary.
At the inquest in Bethesda Flight Lieutenant L.J.L. Green, deputy squadron commander of Scampton, testified to the pilot's considerable experience. Squadron Leader Shore had 1788 flying hours and had quite likely flown in North Wales before. Green was unable to give any explanation for the accident.
Squadron Leader J. B. Hewitson, Senior Controller at Valley, told the inquest it was a mystery why the plane came to crash where it did. Recording a verdict of accidental death the coroner remarked that the 'aircraft must have taken a wider sweep than was actually necessary but how it happened that the pilot found himself in the hills was a puzzle and would obviously remain a puzzle.'
He also conveyed his personal thanks to all those who had been on the mountainside in an effort to help the aircraft's occupants. The coroner's thanks were echoed by Squadron Leader Hewitson from Valley who stated that he had dealt with aircraft crashes in the area during the war and 'how much was appreciated the assistance always given and kindnesses shown by the people of Bethesda district to RAF personnel engaged in crash rescues.'
The huge bomber had crashed on the fringe of an area known as a graveyard for aircraft due to the number which had crashed there during the war. 70 years ago on 15 March 1950 it sadly claimed six more lives.
---
The Crew of Avro Lincoln RF511:
Squadron Leader John Talbot Lovell Shore, age 32
Flight Lieutenant Cyril Alfred Lindsay, age 26
Engineer Ronald Albert Forsdyke, age 29
Gunner 1 Robert Henry Wood, age 27
Gunner 2 Godfrey L Cundy, age 27
Signaller Harold H Charman, age 22
SOURCES
Most especial thanks go to Mark Shore and Mick Cundy for their assistance, to Kelvin Youngs of Aircrew Remembered, to Mr Chris Lloyd of Ogwen Valley Mountain Rescue Organisation, to Andrew Webb at the Imperial War Museum and to Kirsty Smith of the Aberdeen Press and Journal.
Newspapers
The North Wales Chronicle 17 March 1950
The Caernarfon and Denbigh Herald, 17 March 1950
Aberdeen Press and Journal 16 March 1950
The Hull Daily Mail 15 March 1950
The Derby Daily Telegraph 15 March 1950
Sunderland Daily Echo and Shipping Gazette 16 March 1950
Liverpool Echo, 16 March 1950
General Register Office:
Civil Registration Certificates, Birth, Marriage and Death (via Ancestry.co.uk; Find My Past; The Genealogist)
Death Certificate: Eileen Elsie Lindsey
Publication date: 2 March 2020