Capten Thomas Brown (1785-1862) A System of General Ornithology 1827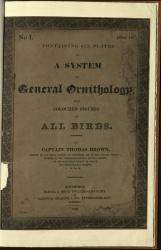 Capten Thomas Brown (1785-1862) A System of General Ornithology 1827This beautiful book is an edition of what is possibly one of the rarest ornithological publications ever. It contains six hand colored lithographed plates depicting little known birds which include Merops (bee-eaters), Picus (woodpeckers), Trochilus (hummingbirds), Alcedo (kingfishers), Strix nyctea (the snow owl), and Mycteria australis (Australian black-necked stork). Clad in later added hardback binding is the original printed wrappers. The author of the book was Captain Thomas Brown.
Thomas Brown was born in Perth, Scotland in 1785, and educated at Edinburgh High School. At the age of 20 he enlisted in the Forfar and Kincardine Militia as an Ensign. The Regiment performed Home Defense duties during the Napoleonic War between Britain and France. This was a time of great instability in the country with no public Police Force the maintenance of law and order fell to the Militia. The North was troubled by Luddite attacks and the Regiment was moved south to garrison Manchester around 1811 and by this time Thomas was promoted to Captain.
It was while he was stationed at Manchester that he became interested in Natural History and edited Oliver Goldsmith's A History of the Earth and Animated Nature. He went on to write a number of books on the same theme once the war ended and his regiment disbanded
In 1818 he was elected a Fellow of the Royal Society of Edinburgh. In 1840 he became the curator of Manchester Museum a position he kept for 22 years. During this time, he was elected a Fellow of the Linnean Society and became president of the Physical Society. He died at the age of 77 still in active service at the museum. His collection is kept at Owen's College which features his pioneering working in both field collection and research, work that helped shape the way we look at the natural world today.
Our copy belongs to a collection of science rare books which are available to see at the Archives department. The copy which arrived at Bangor in the 1970's includes a handwritten dedication which states: To Dr Reynolds with sincere regards of his friend Thomas Brown.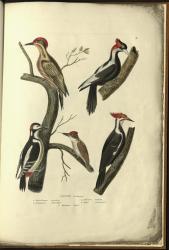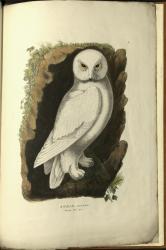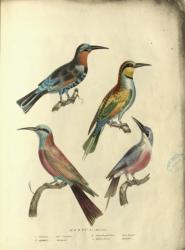 Publication date: 9 November 2020